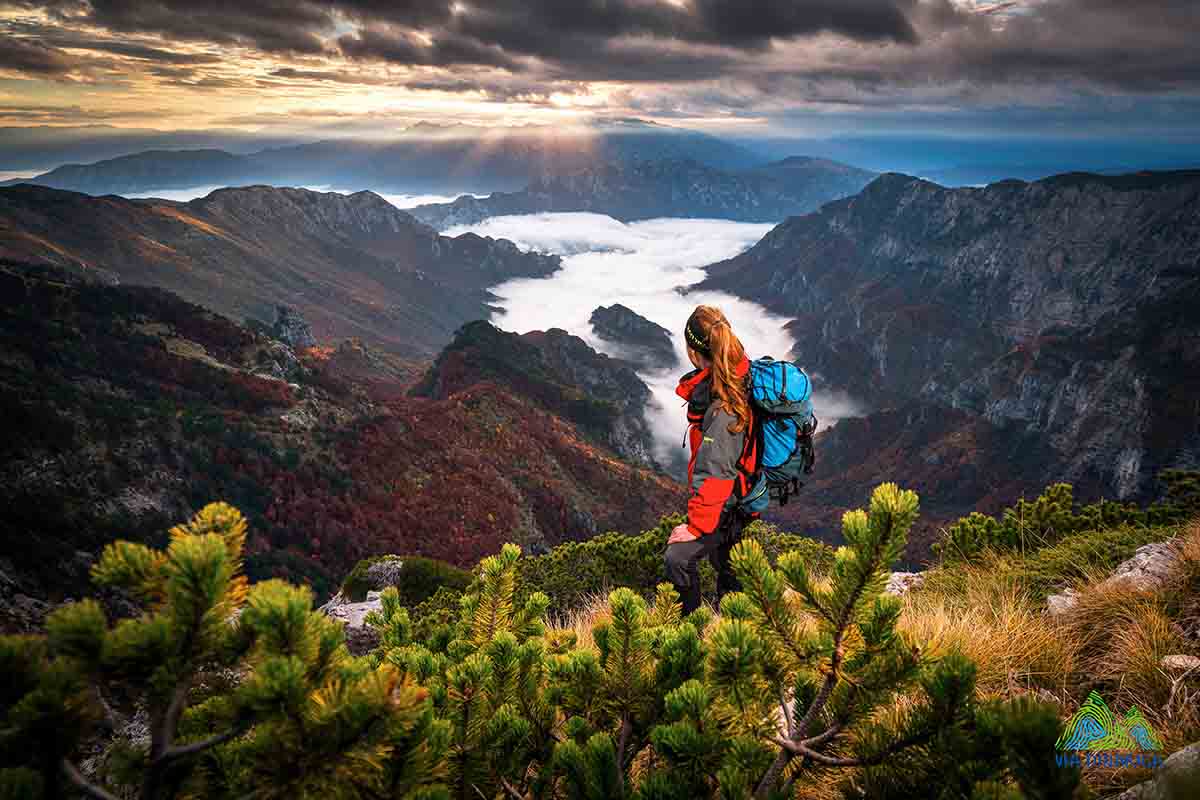 National Geographic Traveler magazine has recognized the Via Dinarica mega-hiking trail and cultural corridor—an eight-country route and ATTA partner that spans the Western Balkans—as one of its "Best of the World" destinations for 2017. The NGT story, which includes 21 of the most interesting places on the planet to experience adventure and authenticity, makes the point that trekkers along the Via Dinarica have the chance to "sleep in remote mountain shelters along the Adriatic Sea, atop the region's highest peaks, and above the continent's deepest gorge."
Read the Via Dinarica story and explore National Geographic Traveler's "Best of the World" package.
The Via Dinarica is a network of long-distance hiking paths that connect the countries of the Western Balkans. The route traverses—moving from north to south—Slovenia, Croatia, Bosnia and Herzegovina, Serbia, Montenegro, Albania, Kosovo, and Macedonia. The corridor has become a valuable tool, which enables adventure travelers to discover the old world authenticity found in this untouched corner of Southeastern Europe. Being named one of the world's best destinations by one of the industry's most trusted magazines further validates the work and cooperation among Balkan-based tourism operators and local municipalities. It also affirms the region's value as a must-experience haven for visitors from across the planet.
Read the full story at ATTA's Adventure Travel news…
Contact us  if you wish to hike Via Dinarica.